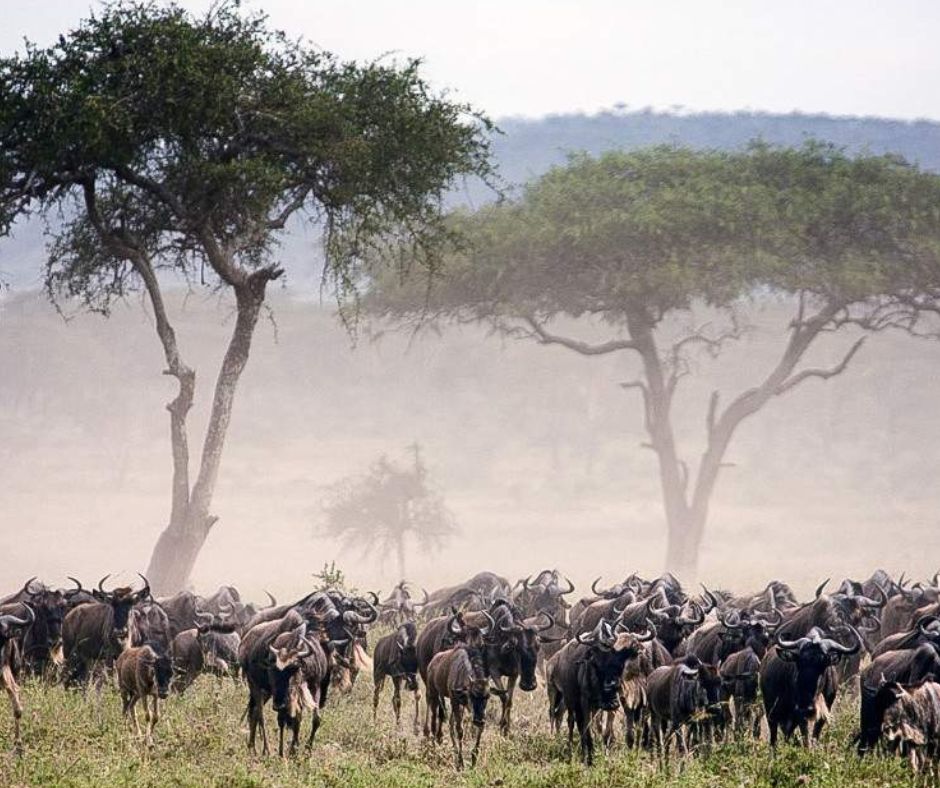 Serengeti National Park
The Serengeti is one of the most famous parks in Africa and is synonymous with wildlife and classic African scenery. It is Tanzania's oldest park and a Unesco World Heritage Site. It is home to the spectacular wildebeest migration and offers top-class wildlife viewing throughout the year.
Wildlife Highlights
Every year, over 2 million wildebeest, zebra and gazelle migrate from the Serengeti to the Masai Mara Reserve in Kenya. If you're there at the right time, you can spot herds of wildebeest and zebra stretching to the horizon.
Customize your East Africa Holiday with us



Let us help you organize a once-in-a-lifetime Safari Experience for you and your loved ones.