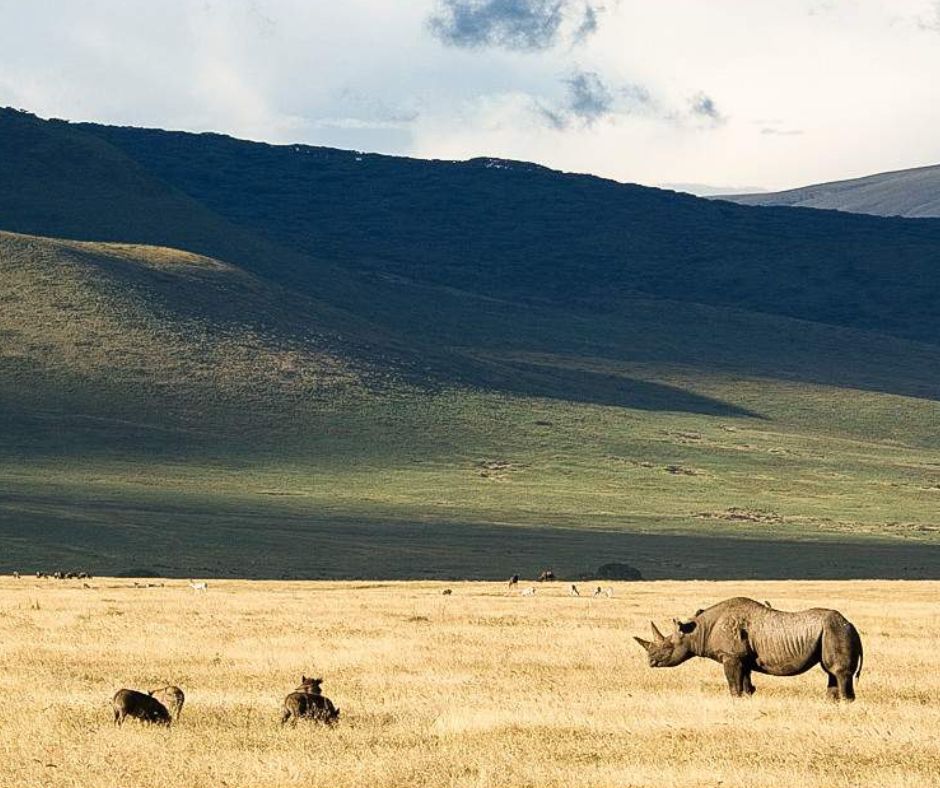 Ngorongoro Crater
A visit to the Ngorongoro Crater is an experience of a lifetime. There are few places that have wildlife densities and variety on this level. It is not unusual to see the Big Five in one day – and all this in the most amazing setting with a backdrop of the 600m/1,968ft-high crater wall.
Wildlife Highlights
The Ngorongoro Crater offers some of the best wildlife viewing in Africa. All the major safari animals occur in great numbers. The resident population of black rhino is a real treat, as rhino are very difficult to spot elsewhere in Tanzania. The crater is also home to some very impressive elephant bulls with huge tusks. Lake Magadi often harbors large flocks of flamingo.
Customize your East Africa Holiday with us



Let us help you organize a once-in-a-lifetime Safari Experience for you and your loved ones.