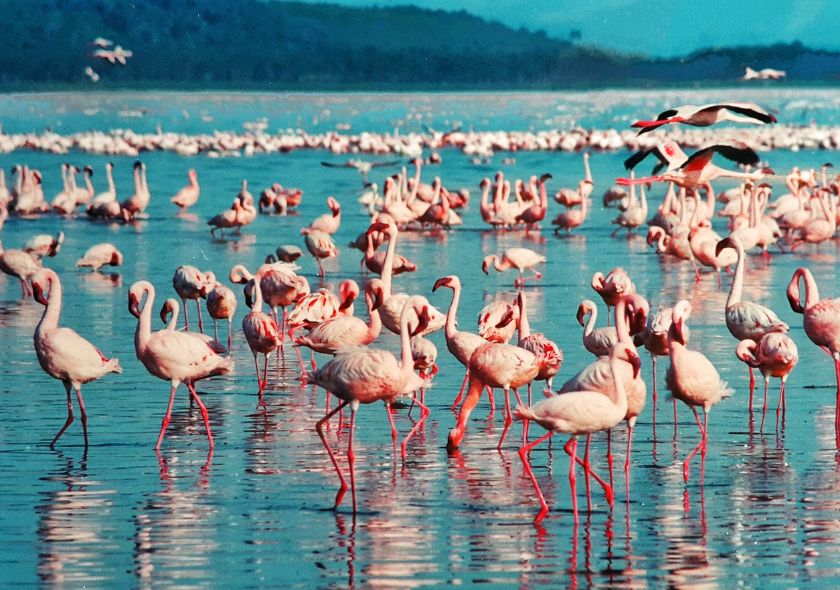 Lake Nakuru National Park
Lake Nakuru is among Kenya's finest national parks. Flanked by rocky escarpments, pockets of acacia forest and at least one waterfall, the park is gorgeous year-round and is home to both black and white rhinos, lions, leopards, hippos and endangered Rothschild's giraffes. Rising water levels in 2014 forced the park's famous flamingos to flee (although a small number had returned at the time of research), and the lake is now hauntingly surrounded by drowned trees.
Wildlife Highlights
The park is an important stronghold for the rare Rothschild's giraffe. It was introduced to the park in the 1980s and has now become locally common. Aside from the widespread vervet monkey and olive baboon, the beautiful black-and-white colobus monkey can sometimes be found in the acacia forest. A highlight, if you're lucky enough, are the tree-climbing lions – Lake Nakuru NP is the best place in Kenya to see them.
Customize your East Africa Holiday with us



Let us help you organize a once-in-a-lifetime Safari Experience for you and your loved ones.