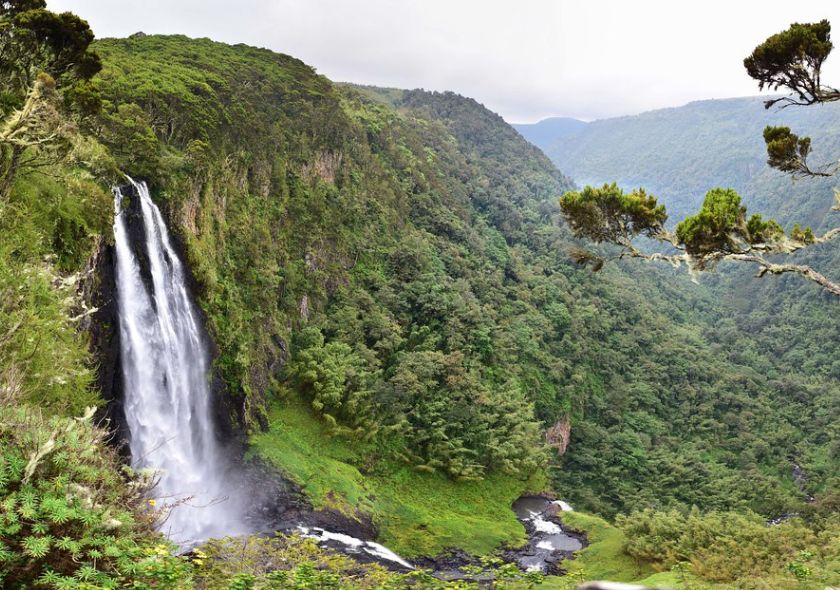 Aberdare National Park
Welcome to Aberdare National Park, home to "Majestic Peaks, Moorlands and Intriguing Falls" Picturesque, steep forested ravines and open moorland characterise the Aberdare National Park. The park provides a habitat for elephants, black rhinos, leopards, spotted hyenas, olive baboons, black and white colobus monkeys, buffalos, warthogs and bushbucks among others. Rare sightings include those of the Giant Forest hog, bongo, golden cat, serval cat, African wild cat, African civet cat and the blue duiker. Visitors can indulge in picnics, trout fishing in the rivers and camping in the moorlands. Bird viewing is rewarding, with over 250 species of birds in the park, including the Jackson's Francolin, Sparrow hawks, goshawks, eagles, sunbirds and plovers.
Wildlife Highlights
Aberdare NP is home to all of the Big Five. However, it is not a typical Big Five destination. Bushbuck and defassa waterbuck are very common and sightings of elephant and buffalo are almost guaranteed. Leopard and black rhino are sometimes spotted at one of the tree hotel's floodlit waterholes at night. Lion is rarely seen.
Customize your East Africa Holiday with us



Let us help you organize a once-in-a-lifetime Safari Experience for you and your loved ones.